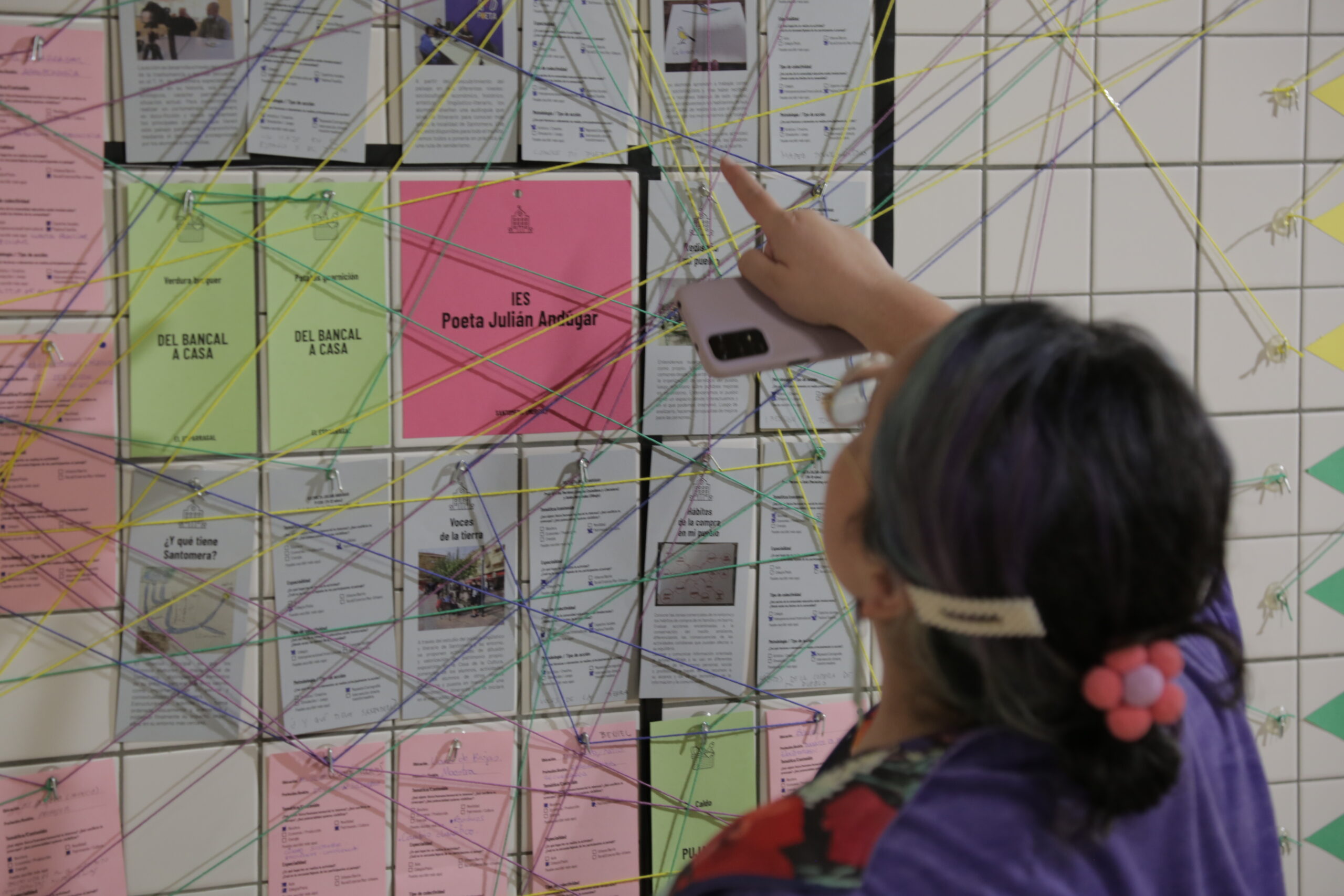 Huerta Bizarra, Daniel Caballero, and eduLANDS for transitions - January 19, 2023
Making-off a Shared Map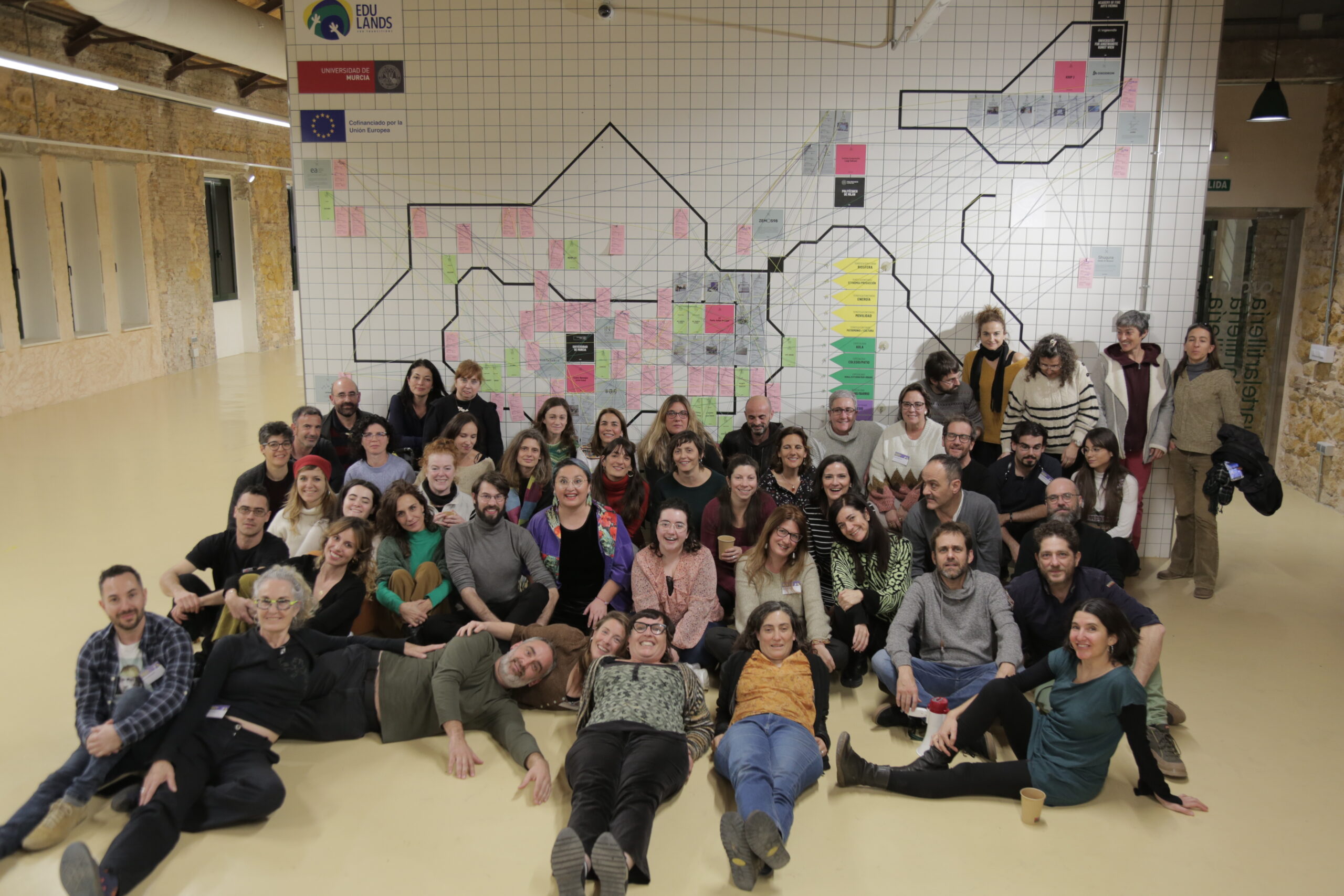 The collaboration between Huerta Bizarra and Daniel Caballero has resulted in an impressive shared map at the EDULANDS FEST Murcia, held on January 19, 2023 at the Artillery Barracks. This large map, designed to visualize and connect the participants of the EDULANDS FOR TRANSITIONS European research program, as well as attendees of the project presentation event, was created on a wall covered in tiles that overlooked the main access room, informal exhibitions, and dining area of the festival.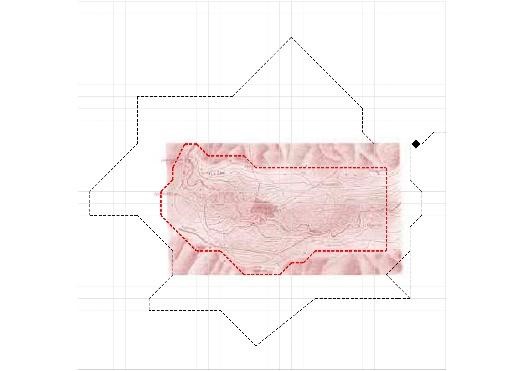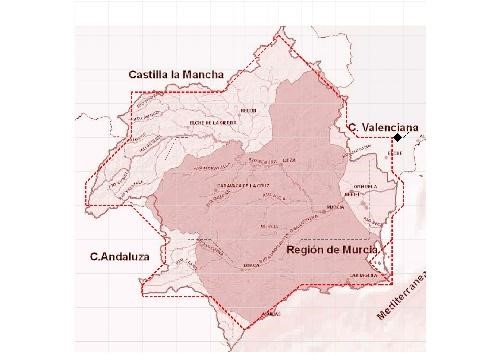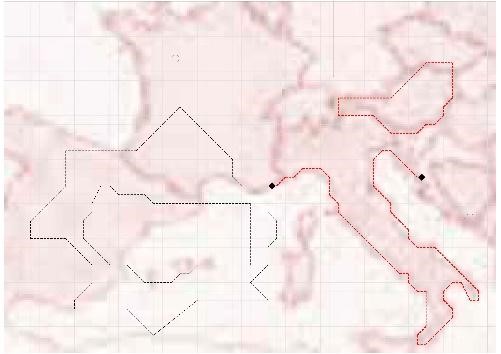 The methodology used in creating the map consisted of a chronological description of the design and action decisions, which were carried out in five steps. First, the geographic scopes and scales were identified that could accommodate all the participants while maintaining a relationship with the project's ideology. Second, the types of participants were classified on the map, and different cards were designed for their representation. Additionally, the categories were established that would allow participants to be connected on the map, using a taxonomy with the criteria of ongoing EDULANDS teaching experiences for connecting the classroom with the landscape and territory. A questionnaire was proposed for these categories, both on the EDULANDS project cards and on a card included in the program that was handed out to other attendees.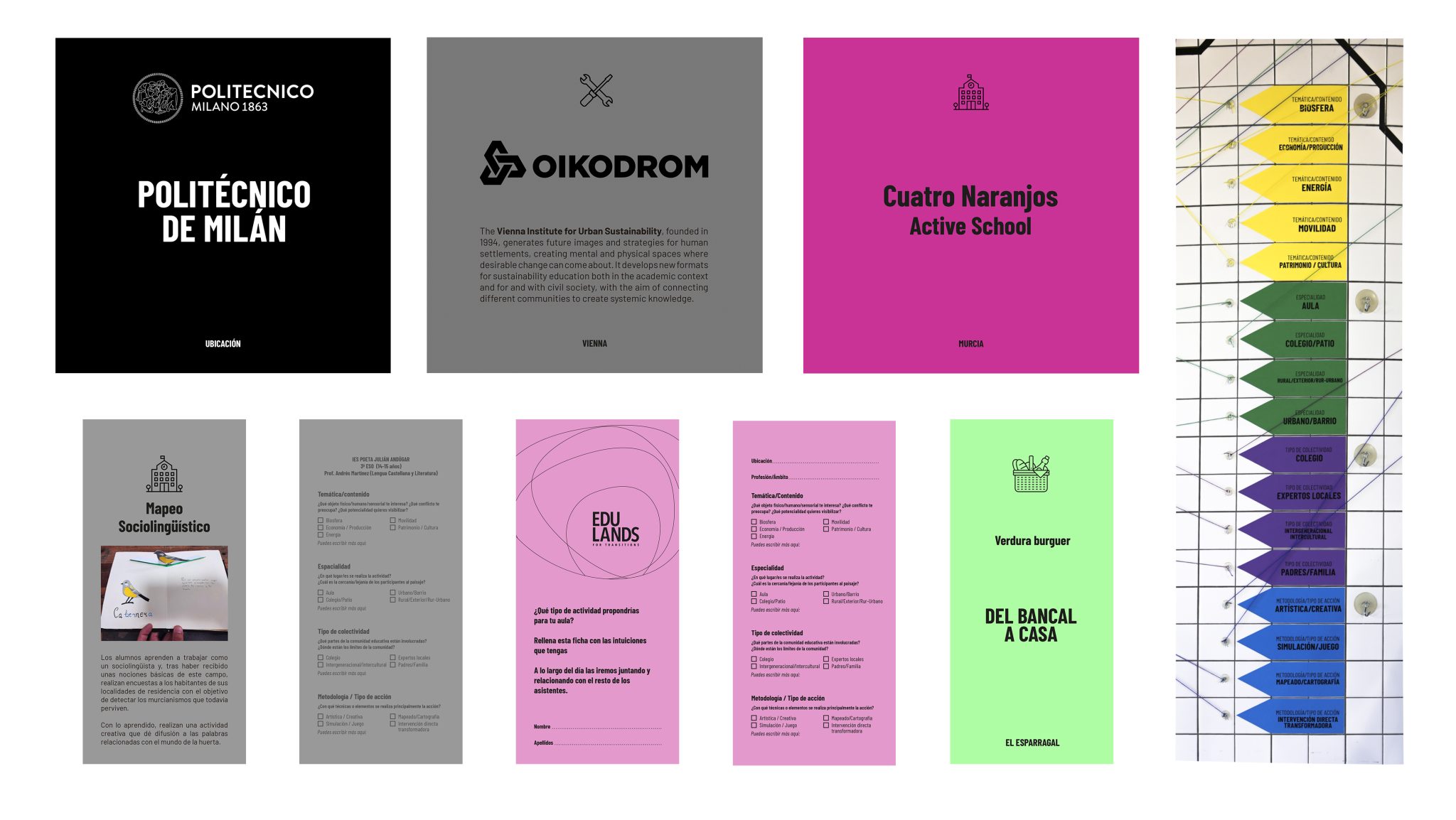 Photo by: Antonio Abellán, Proyecto eduLANDS. Colectivo Huerta Bizarra.
In the days leading up to the event, all the cards of the EDULANDS project participants, as well as those of the invited speakers, were placed on the map, and the categories were labeled. During the first break of the event, the Action-Map that would be created together during the meal was informally and playfully presented. During the meal, the pink cards were collected and placed on the map according to their approximate geographical position, and then the most participatory and playful task of the activity was proposed: to connect with each other following simple rules that would allow any participant to create the connections.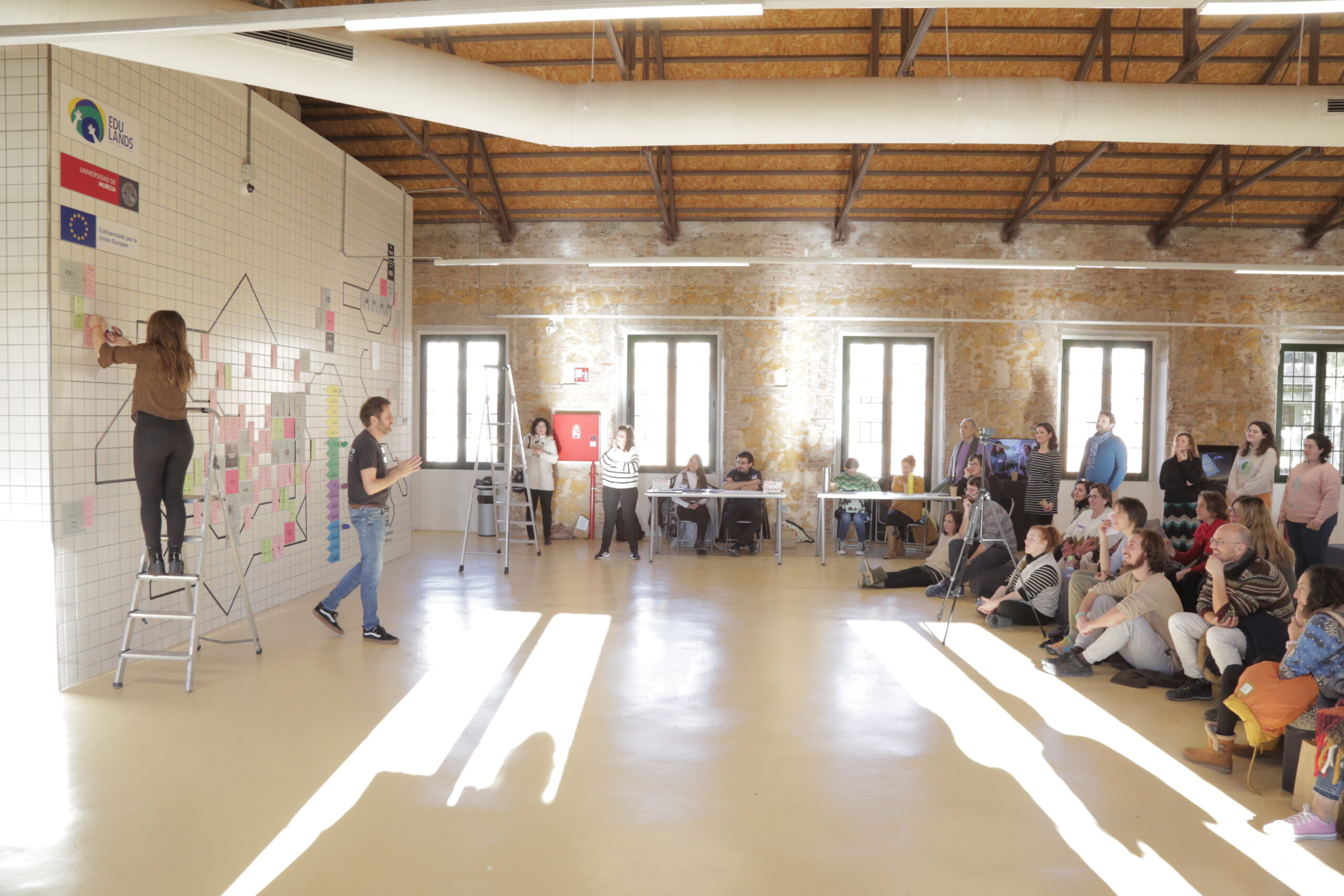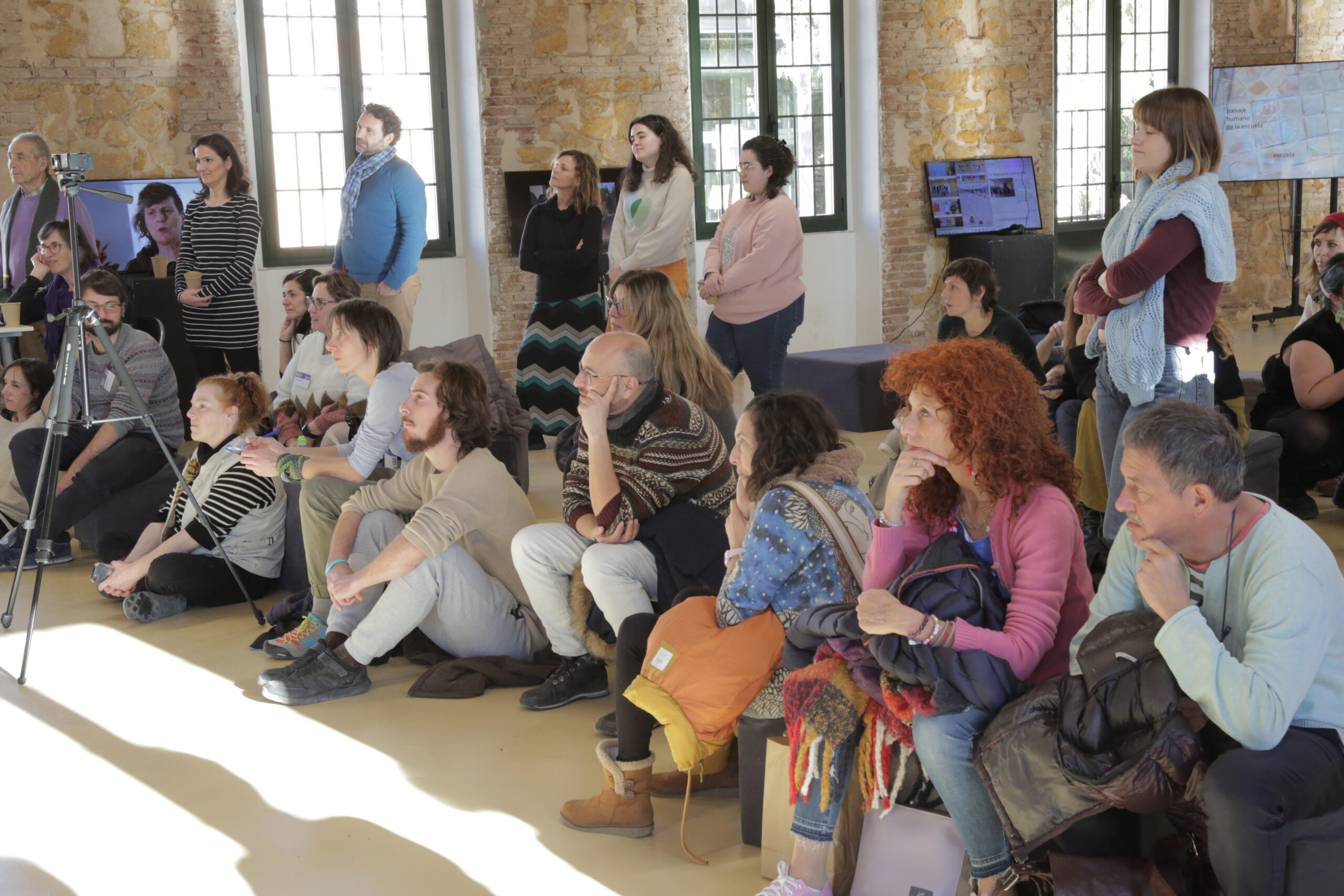 This shared map is an example of how collaboration and participation can create a useful tool for visualizing and connecting the participants of a project. Additionally, the simple rules used in the activity allowed participants to get to know each other better and create valuable connections among themselves. The final result was a "maximum" visualization of the shared relationships and interests, which will be created in the weeks following the event through the computerized management of the information obtained in the action.