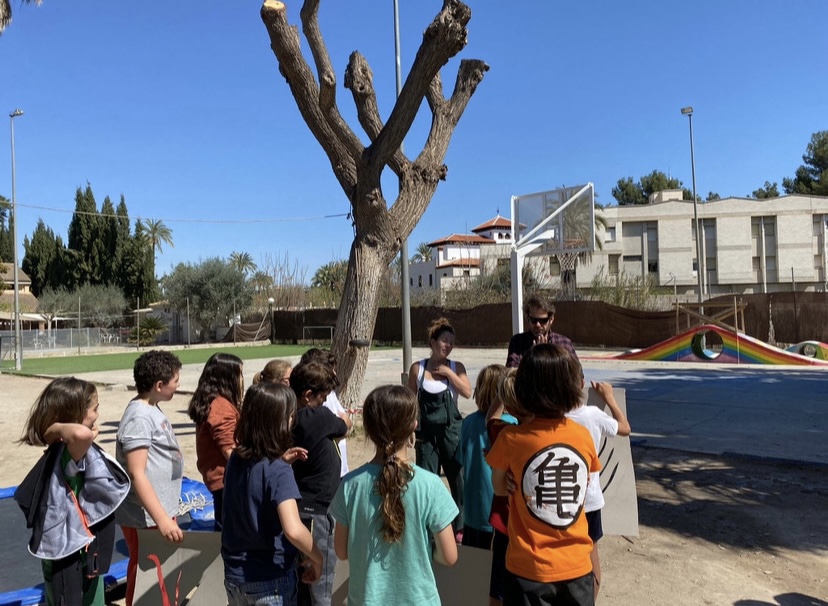 We visited the Cuatronaranjos Murcia Active School, which is in the action phase and where its students have just carried out the pilot experience number 2 of the EDULANDS project
The art teacher of Cuatronaranjos Murcia Active School, Itziar, explains that the activity made by the students on March 23 is part of an action, specifically pilot experience number 2, proposed by the EDULANDS project.
The main objective of this activity is to reconnect students with the environment through colors. In the first place, the kids created different types of pigments with vegetables and, du to this, in the second activity the students have made mineral pigments. First of all, they collected natural pigments, such as the soil from Murcia, and with it they carried out experiments mixing it with different substances such as honey, water, eggs and agave syrup. As a result, the students created a color chart, with which they intended to paint drafts and heal the wounds of the orchard . These wounds are about aesthetic imperfections such as garbage on the street, graffiti on the walls, electrical towers, abandoned houses, burned reeds, etc.
In addition, the teacher Itziar mentions: "EDULANDS has helped us to create connections with the landscape in all areas: physical, commercial, it even connects with an internal landscape, with where we are and where we want to be. "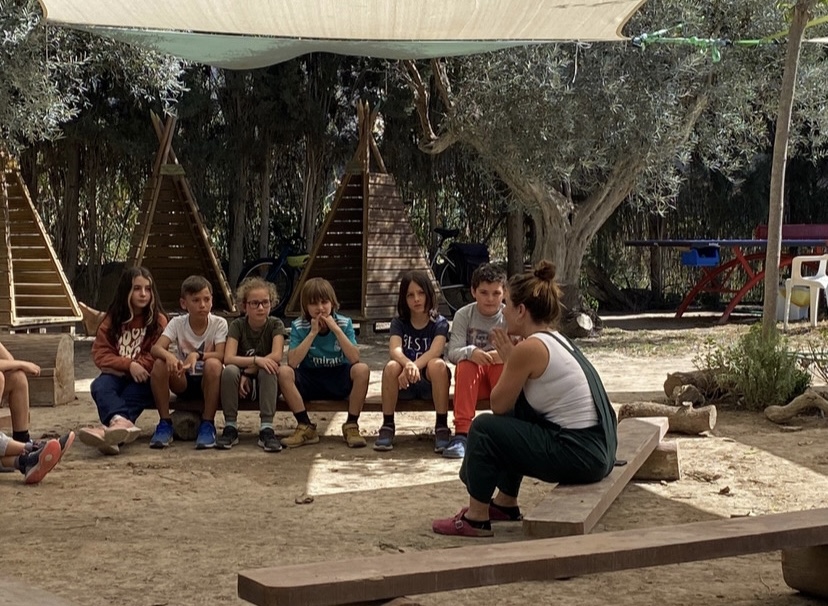 Antonio Abellán, the driving force of Huerta Bizarra and EDULANDS researcher, says that, thanks to the ¨Pantone¨ or chart of colors obtained, the students through these paintings have been able to hide those wounds that are in the orchard. To do this, on their own school fence, the students have made some drawings with graffiti that are assimilated to the environment that should be in the vegetable garden, as it´s in this case different types of leaves. All this with vegetable colors that represent nature, with which they also intend to inspire others to use colors that are more respectful of the natural environment.
Throughout this action, the students saw that, nowadays, the orchard suffers a lot of damage, mainly from contamination. Therefore, the kids asked themselves: "how could we fix it? ". This gave fruit to this pilot experience 2, with which the young students had as objectives: to give visibility to the orchard and the need to take better care of it, to show the pollution problems that exist on the planet and encourage society to recycle more. "I think that the garden also, apart from what my partner has said, I don't know if I'm right, that it´s part of our being and that it´s related to the human being, and the truth is that destroying it with garbage is like destroying and contaminating ourselves.", says Álvaro, one of the students at the school.