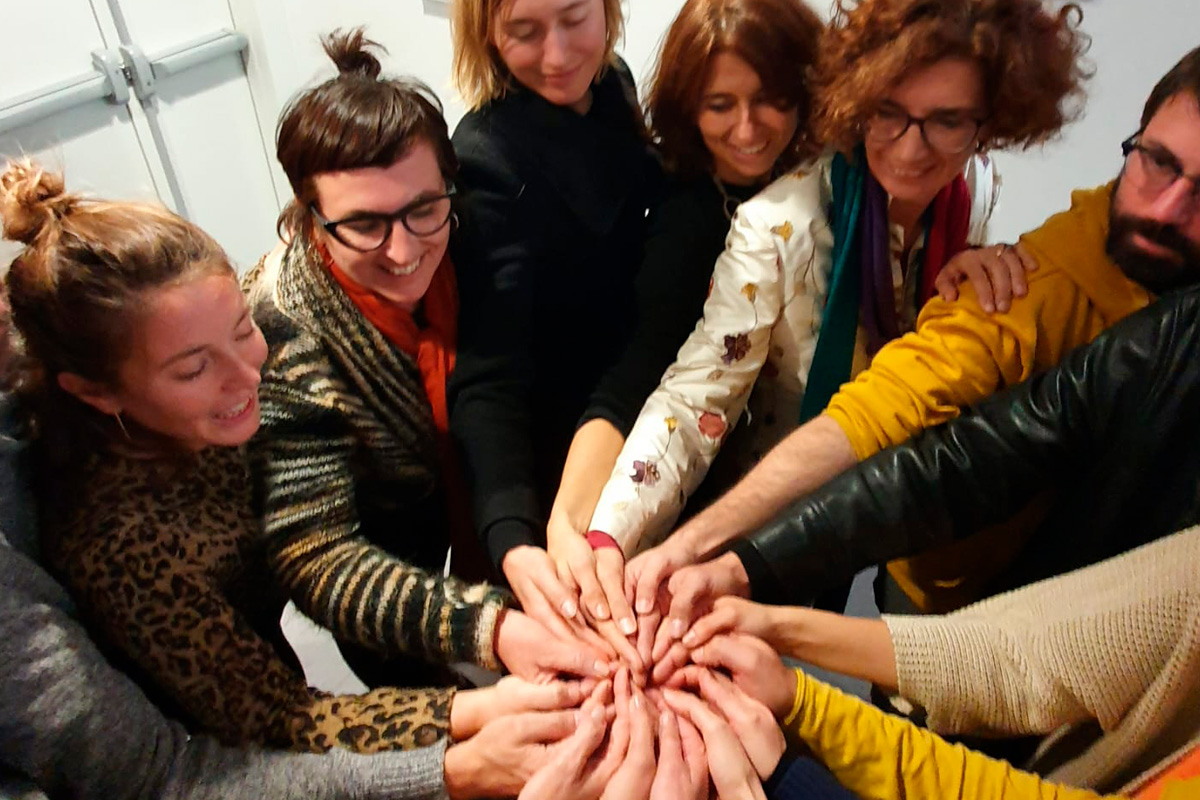 An educational platform to connect the school and the landscape
The EDULANDS for transitions project launches its web platform, with the aim of informing about everything related to its research and supporting educational innovation for the connection of the school and the landscape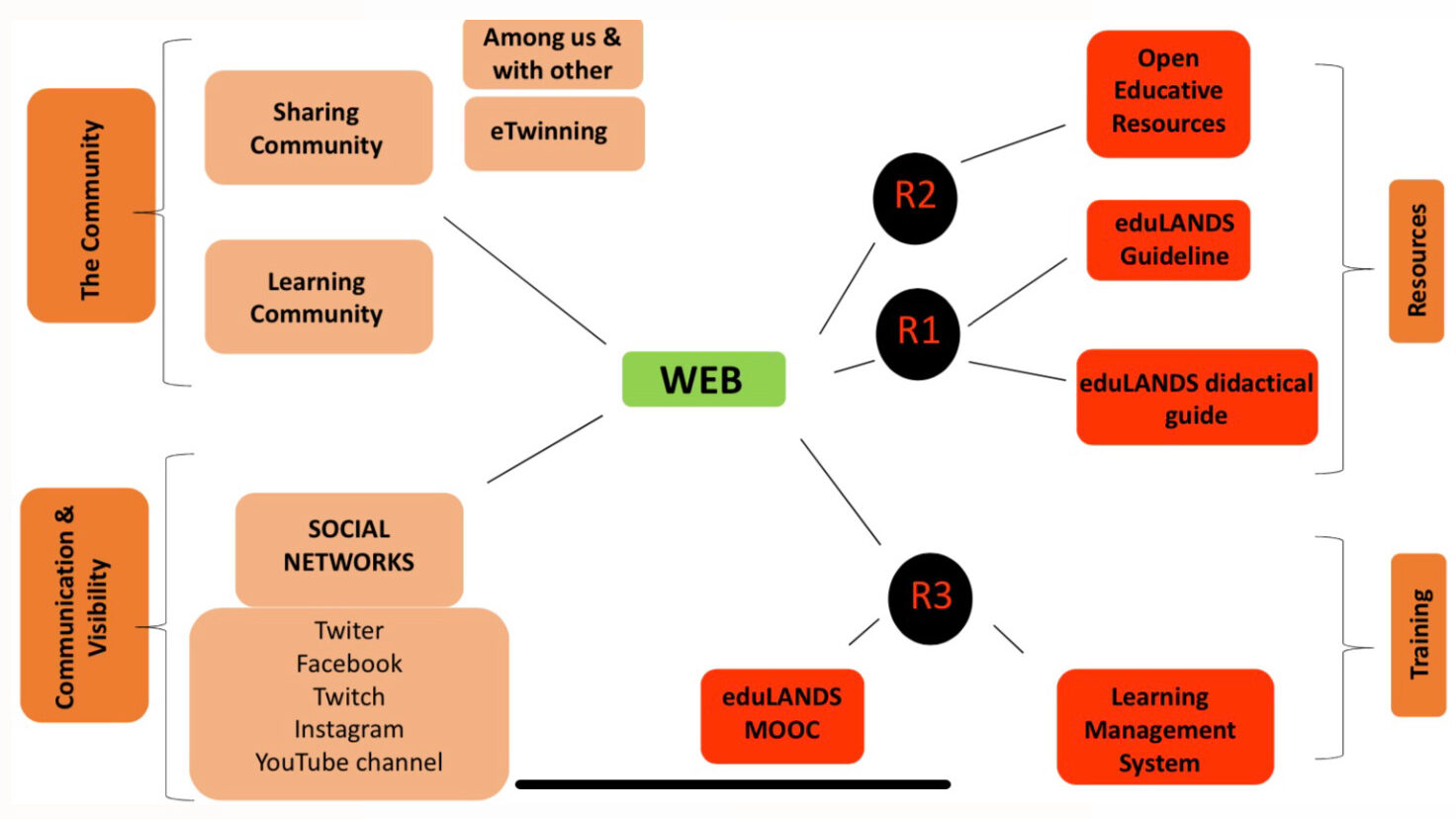 EDULANDS organizational framework
With respect to the objectives, they mainly consist of the creation of the following resources: first of all, a box of innovative educational tools EDULANDS, with a didactic guide adapted to the needs of teachers. Then, a library of open digital resources, a tool for the generation of EDULANDS projects through digital learning management systems. Next, a MOOC training course on the implementation of EDULANDS in high schools . And finally, a website that acts as a suitable platform to contain the above resources, but which is also a space for the creation of a learning community, for exchanging EDULANDS educational experiences and creating teacher networks.
The EDULANDS web platform is one of the tangible results of the project (R2), together with the creation of Open Educational Resources (REAs), included in this website, and accessible through an innovative system based on Interactive Content Viewers (VIC). In addition, the EDULANDS website also has a standardized application for the inclusion of EDULANDS educational projects (created by our partners and by other teachers in the future who want to give visibility to their projects). The EDULANDS guideline (Result R1 of the project) is found on the website with all the necessary educational guidelines to develop school-landscape connection projects and include them in the official curriculum of the educational center. We have an online MOOC training course (Result R3 of the project) and a learning community, which will have an open forum for future teachers and users to share their experiences, comments, doubts or suggestions.
To conclude, in terms of the target groups, this project is fundamentally aimed at teachers of the second cycle of primary education and teachers of high school. These will be accompanied by a team of researchers under a transdisciplinary dynamic. Also, depending on the school levels, teaching programs and study plans of the different participating European countries, the methodology can be adapted.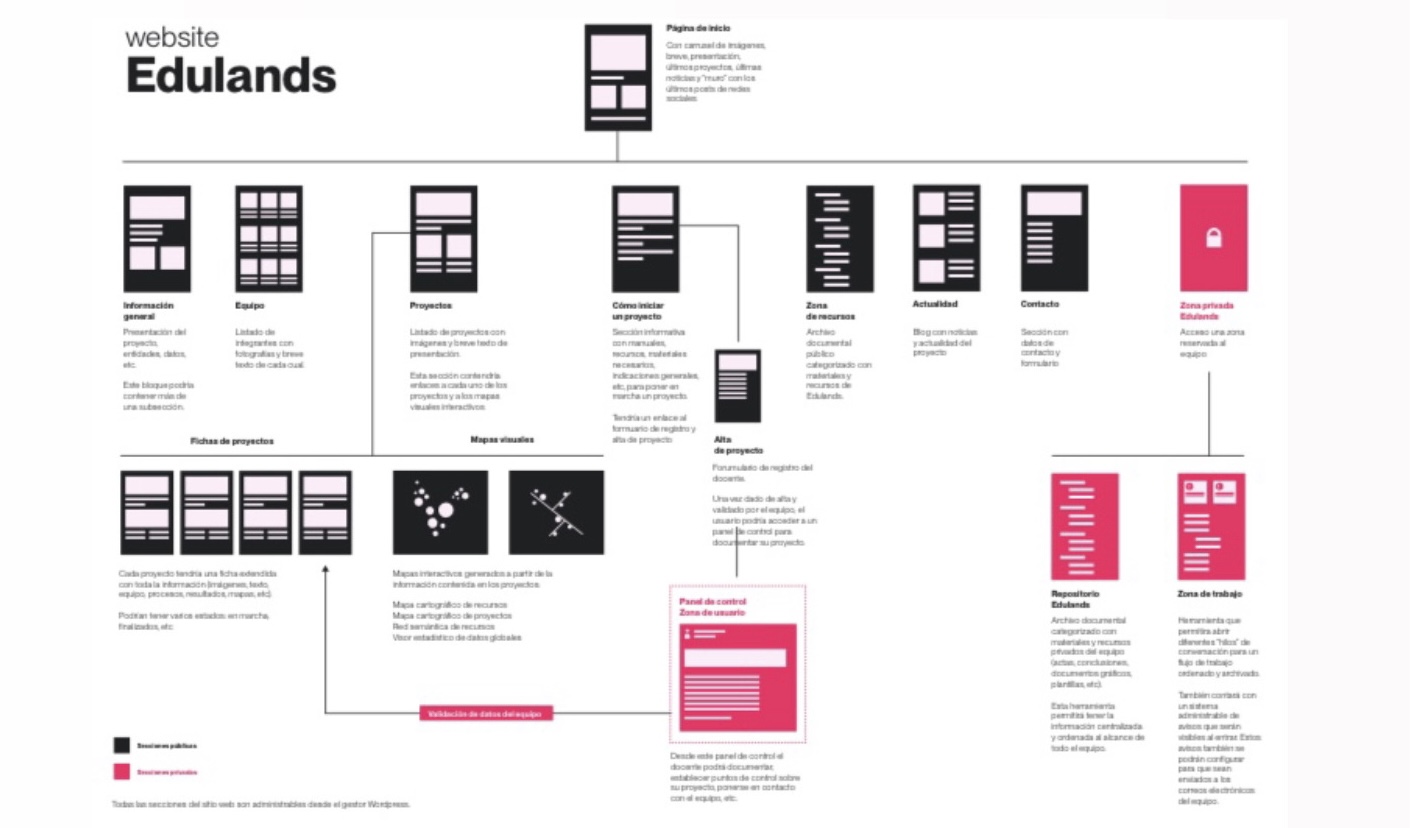 EDULANDS diagram